The Smartwatch industry is big in the current scenario. Smartwatches of different brands are available in the market. However, a good number of people still consider buying it as a waste of money. The fact is that many people are still aware of the capabilities and benefits of smartwatches. As technology is advancing, smartwatches are becoming more innovative. Smartwatches are becoming a modern trend currently. Therefore, you can consider the benefits of using one before buying one.
Here are some of the reasons that encourage you to buy a smartwatch.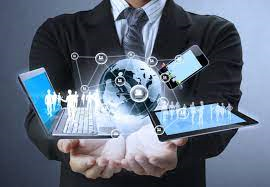 More features that show time
Most people wear a watch. Some use it as a fashion accessory, while most of them use it to find time. As smartwatches are using modern technologies, they can go beyond providing time or a great look. A smartwatch will provide all the basic features offered by an ordinary watch. Along with it, they provide many more additional features too.
Many smartwatches provide you with directions on your travels. The vibrations in these watches will direct you to the path you have to take. Looking at your smartphone screen every time to find the direction or hiring a guide can be complicated. A smartwatch can conveniently show you the right direction. These features will be more advanced in the coming years.
Help to find your lost devices
Most of us have become frustrated by forgetting our keys or phone. If we are in a hurry, it will make you more irritated. A smartwatch can be your savior in such cases. The 'find phone' feature in the smartwatches allows users to connect their phones or other devices. You can make your phone ring through your watch when you cannot find it. Pressing a few buttons will help you to locate your phone just in seconds.
Fitness tracking is one of the most notable features of smartwatches. It will help you to reach your fitness goals efficiently. You won't need any pedometers or fitness trackers if you have a smartwatch with you. It will help you to count your steps, sleep, heart rate, pulse rate, distance, and other metrics you need to track your fitness. Swimmers may even get a waterproof smartwatch.
You can easily answer a call without taking a phone from your bag or pocket. It will be more convenient for people in meetings or gyms. The voice-supported smartwatches allow you to communicate like a phone. A smartwatch cannot replace a smartphone, however, it can perform many tasks performed by smartphones.
Social media notifications
Most people use social media platforms like Instagram, Whatsapp, Facebook, etc. The notifications from these social media platforms come frequently and we have to look at our phones every time a notification comes. Smartwatches allow you to get notifications on your wrist without taking your phone in your hand. If you expect this feature, look for a smartwatch that comes with this function. Basic models will not have this option.